July 2020 clinic
Lance Johnston Clinics
JPH had a great time in Imlay City, Michigan giving a cow horse clinic to a great group of people. Thank you Tim and Stephanie Gilliland for having us out. We couldn't have asked for better weather and such a beautiful place to be. We really enjoyed our time there. Best of luck to all who came to the clinic and we hope to see you at a show.
Thank you Gilliland Horse & Cattle Co. Imlay City, MI!
from Taylor Wells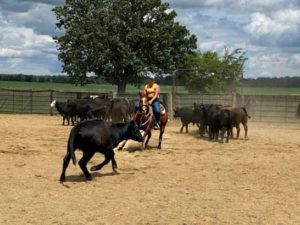 What an awesome weekend at the Lance Johnston Reined Cowhorse Clinic! I learned so much it's unreal. Thank you to Stephanie and Tim Gilliland Horse & Cattle Co. for hosting a great clinic and to Lance and Tammy Johnston for all the help! Can't wait to put our new skills to the test
from: Lindsey Baczewski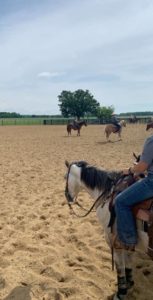 "What an exciting and amazing weekend! It's not everyday that you get a chance to ride with a million dollar rider, let alone one as knowledgeable and friendly as Lance! I learned so much about myself and my horse and we fixed some major problem areas!
Special thanks to Tim and Stephanie Gilliland and their staff/family for the hospitality and amazing opportunity!!!"
---
Thank you Gilliland Horse & Cattle Co. Imlay City, MI for hosting this great cow horse clinic!
Gilliland Horse & Cattle Co. offers horse boarding, training, lessons, and clinics. Our goal is ALWAYS to help you ride your own horse!
Gilliland Horse & Cattle on facebook